Snoring / Sleep Apnoea Devices
Specially deisgned for treatment of patients with snoring and sleep apnoea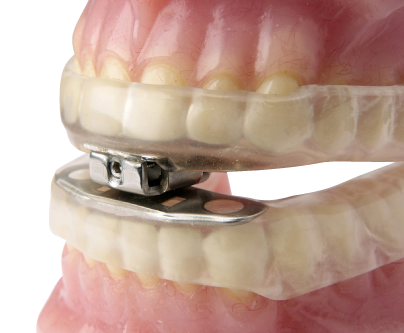 We offer the Custom Made Dental Sleep Appliance (MDSA). The MDSA® concept was designed in conjunction with Australia's leading Dentist's, Sleep Physician's and Dental Technician's to overcome the limitations of all other appliances available to treat the needs of their patients.
Simple for patients to use each night
Easy for patient adjustment both forward & back (up to 10mm)
Full lateral movement minimises TMJ problems
Effective for sleep disordered breathing & symptoms
Helps patients reach delta sleep
Significant placebo effect on mood and neuropsychological function
No effect on vigilance
Improve nocturnal blood pressure dip
MDSA has been medically proven to improve quality of life activities
ANTHONY RACE

Dental Prosthetist

Anthony has worn an MDSA for 12 years. He recommends MDSA for its full lateral movement, reducing jaw muscle problems.

PETER LONARD

Champion Golfer

Peter Lonard wears MDSA before big events to wake up feeling alert and full of energy.