A complete Australian
made solution for you and
your patients
Providing you 100% Australian made clear aligners and an AI integrated
solution that guarantees increased compliance and efficient use of chair time.
Experience the complete Australian made solution
Take a tour inside the Race Aligners purpose-built facility based in Sydney, Australia

100% Australian made clear aligners
Race Aligners is manufactured by the only local lab in the ANZ region operating an automated and digitised aligner production facility based in Sydney, Australia. The automated and digitised manufacturing process combined with remote monitoring allows production of world class quality solution at a competitive price point.

Guaranteed efficient chair time with DentalMonitoring
Using the AI technology of the DentalMonitoring app included in our packages, Race Dental's dedicated Orthodontic Team can assess, qualify, triage and monitor your patient's treatment remotely. The AI in the DentalMonitoring solution analyses the fit of the aligners, ensuring compliance and that the move from one aligner stage to the next is done at the right time.

Best value solution offered with flexible packages
This powerful technology is brought to you by Race Aligners at the most cost-effective and attractive prices. Select among our different packages made flexible by the number of aligner stages to suit your case.

Fast turnaround times
Expect fast turnaround times for production in-lab. Race Aligners is manufactured within 5 days upon receipt of approved design from clinician.

Different submissions and design options available
Send your cases in either traditional or digital impressions and we'll take care of the treatment design.
Race Aligners packages include the DentalMonitoring app and a Scanbox pro to provide to your patients.
DentalMonitoring is the revolutionary app that allows monitoring your patient's treatment between in-office appointments.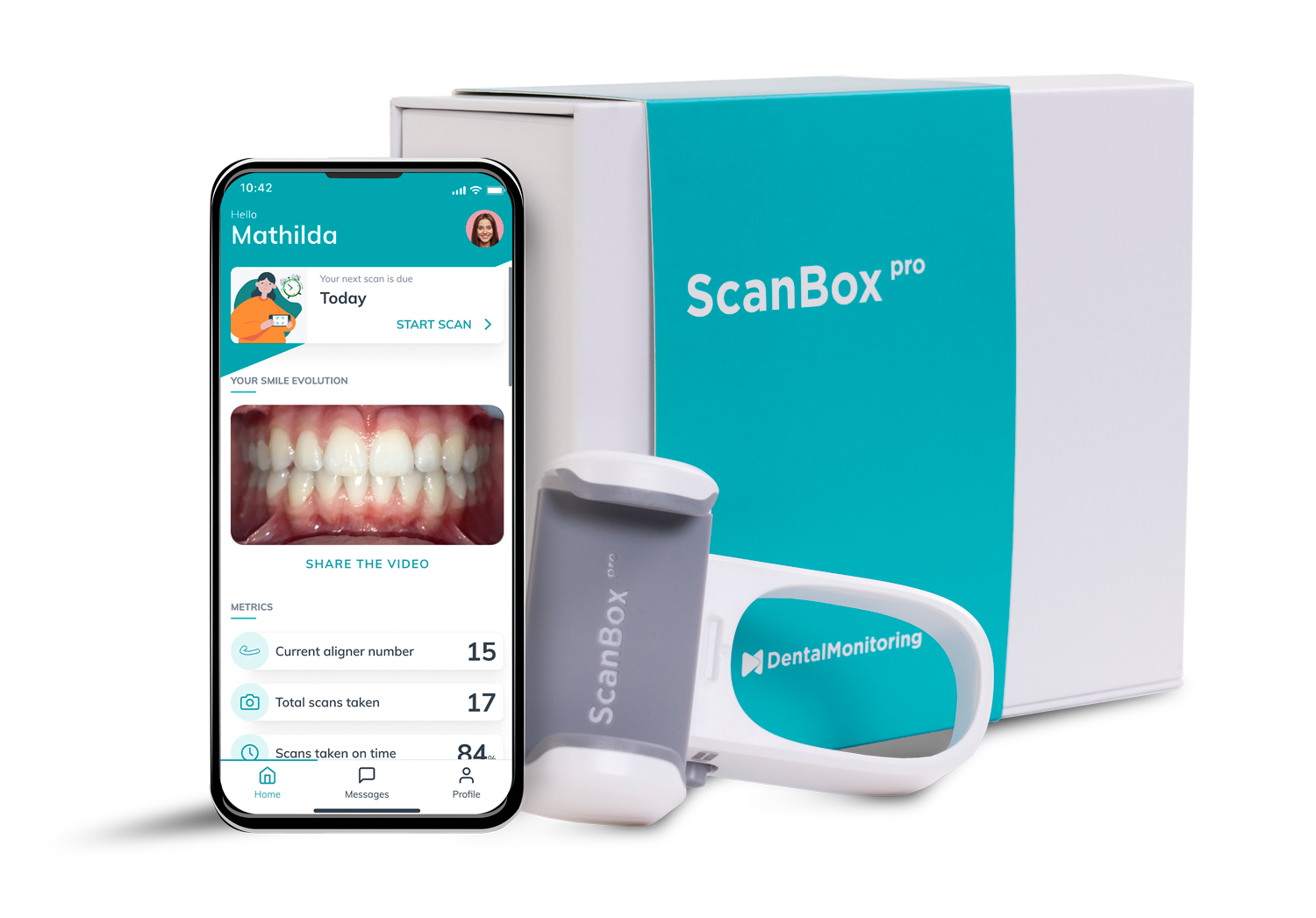 Drive compliance
Check treatment progress and detect issues early through closer supervision of treatment between appointments and automated next steps.

Optimize chairtime
Schedule appointments at the right time and never walk into an appointment without knowing the most important information.

Secure system
DentalMonitoring uses state of the art technology that protects data so your patient can be rest assured that their personal information is safe!

Scan
Clinician creates an impression of the patient's teeth
Send
Impression is sent to
Race Dental
Design
Using the state-of-the-art aligner software, the series of treatment is designed
Review & Approve
Clinician reviews the treatment design
Manufacture
Approved design is sent for production
Enquire today and receive Race Aligners Marketing Pack
valued at over $100 for FREE
Display these in your practice and educate your patients about the complete solutions Race Aligners is offering
FREQUENTLY ASKED QUESTIONS
Let us help you answer some of your questions
Why should I choose Race Aligners?
Race Aligners is 100% Australian Made in our fully digitised purpose-built clear aligner facility based in Sydney, Australia.
Our clear aligners are made from premium TGA compliant materials and because they are made here, we can guarantee fast turnaround time.
Through AI technology included in our packages, our dedicated Orthodontic Team is able oversee your patient's treatment remotely. With Race Dental providing an unparalleled monitoring solution for you, you are guaranteed increased compliance and efficient use of chair time.
How do I submit an aligner case?
Do I need a scanner to submit an aligner case?
How long will it take to manufacture the aligners?
How are the aligners presented to my patient?
What is the cost of Race Aligners?
What if my patient needs extra or replacement aligners?
Do you provide any consultation or education on Aligners?